Dandruff Home Remedy – Tips To Get Rid Of It
This post may contain affiliate links for products I recommend. If you click a link and buy something I may receive some compensation. This does not change the price you would pay.
A Dandruff Home Remedy is needed if you suffer from this condition which causes your scalp to become dry and itchy. In some severe cases it can cause the appearance of scales on the scalp and is harder to treat, this is usually caused by bacteria.There are two types of dandruff, these are dry or waxy. The dry type commonly looks like snow flakes and can cause an itch, where as the waxy type will stick to your scalp as it is mixed with sebum and patches will appear.
There are many different causes which may require a dandruff home remedy. Some known causes are a zinc deficiency, over use of soaps and shampoos, malnutrition and fungus and yeast infections.Keep reading to learn more about different remedies that can treat this condition.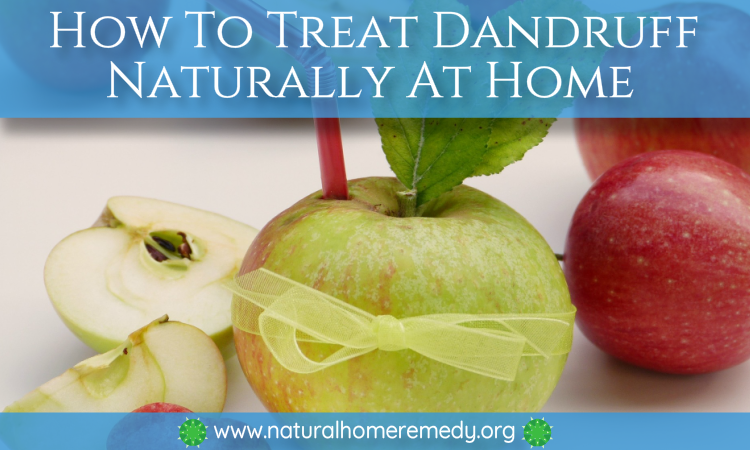 Dandruff Home Remedy Tips
Shampoo your hair normally and then add apple cider vinegar to some water and give your hair a final rinse which is an effective remedy. You can also add fresh lime juice to the last rinse after you shampoo your hair, this remedy can prevent dandruff and remove any sticky residue if you have waxy dandruff.Another dandruff home remedy is to mix water with 2 beaten eggs, massage the mixture onto your scalp for at least 15 minutes and then rinse off.
Fresh apple juice can be added to warm water and then applied to your scalp, rub this mixture and leave it in your scalp without rinsing for at least 15 minutes. Repeat this process at least 3 times per week to be dandruff free.
---
Natural Dandruff Products I highly Recommend
Puriya Sulfate Free Tea Tree Oil Shampoo for Flaky Dry Scalp

Pure Tea Tree Oil Shampoo – Natural Essential Oil Anti-Dandruff Shampoo

Pure Tea Tree Shampoo for Dandruff and Itchy Scalp – Sulfate

Ethique Eco-Friendly Solid Shampoo Bar for Dandruff & Touchy Scalps, Heali

---
If your condition is caused by a yeast infection it is important to change your diet and avoid all types of sugars, processed foods and dairy such as milk. You can also apply coconut oil to your scalp as it kills yeast or fungus, you can also cook with the oil as well.Your diet should consist of all organic produce and also take a multi vitamin to fill any nutritional gaps in your diet.
What Vitamins Are Good For A Healthy Scalp And To Prevent Dandruff?
Other remedies for dandruff you can try is to take kelp as it is a good healer and is known to improve hair growth and prevent dandruff. Vitamins such as selenium, vitamin B complex which includes vitamin B6 and B12, Vitamin A,C and E which are all needed for a healthy scalp and are great for a dry scalp. You can also add 1/4 cup of vinegar to 1/4 cup of water and use it to rinse your hair.
When washing your hair try to use an organic shampoo that uses natural ingredients or choose a non oily shampoo. Before you shampoo your hair you can also give your scalp a gentle massage. These are my top dandruff home remedy tips to cure a dry scalp for the whole family.